Make it Easy for yourself…
Don't Forget Anything!
This is where to find the picnic planning ideas laid out for you...
Just use these eight lists of picnic planning ideas... for all those general things to help you get started before preparing food ideas for a picnic.

Of course different themes and outings will need different picnic ideas, so here are the basic lists to get you on your way while this site is being built.
Take a few minutes, enjoy the latest picnic recipes and valuable hints...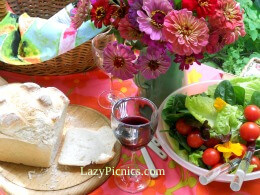 Join our free  "Picnic Chatter"
Find inspiring ideas, picnic yarns and new picnic recipes !
TOP TIPS... for picnic planning ideas.

Just print off the lists to use as you prepare... or have your phone with you to check.
You can check things off when they are packed.
If you are intending to walk to the picnic spot remember…  Lightweight and collapsible will help.
---
So here we go… the basic essentials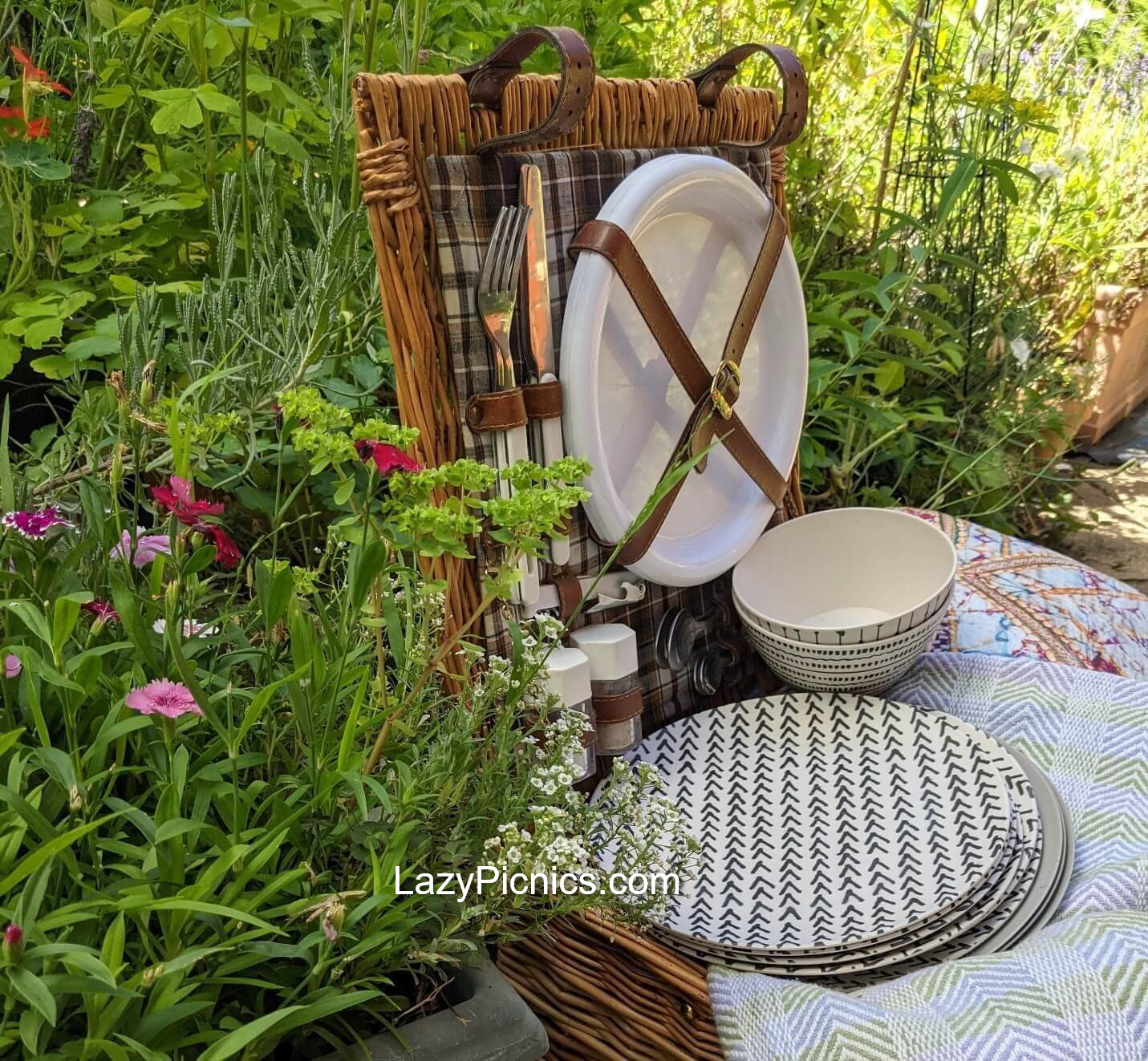 Excited?  Let's put your plans together...
Picnic planning ideas really need to start with these... just choose what you need for your picnic. Decisions will depend on how many you're catering for.... the family... a group... or just the two of you? 
Will it be hot... or cold... or wet... or just gorgeous?  How far will you be traveling and then how far will you be carrying things?
Perhaps you are just walking to the park to meet a friend... oh so simple and special. Can you see yourself sitting under a shady tree having a good old chin wag while eating your tasty morsels! For this style of picnic you will only need a few of these things listed... just choose what you need, these lists will still help.
The Basics for a well planned picnic
Picnic baskets for your food Wine picnic baskets Ice box cooler to keep food cool… or hot/warm
Ice bricks for the esky/icebox
Maybe a back pack
A trolley to pull along with a lot of the sundry things... if you are lucky enough to have one.  

Portable picnic table
Table cloth
Picnic blanket
Cushions

Chairs... a folding picnic chair for each person
Umbrella
Tent

First Aid kit
Rubbish bag
Barbecue
Gas cylinder… don't forget, when you plan a picnic, to check it has gas!



To go in the picnic basket when gathering your picnic planning ideas.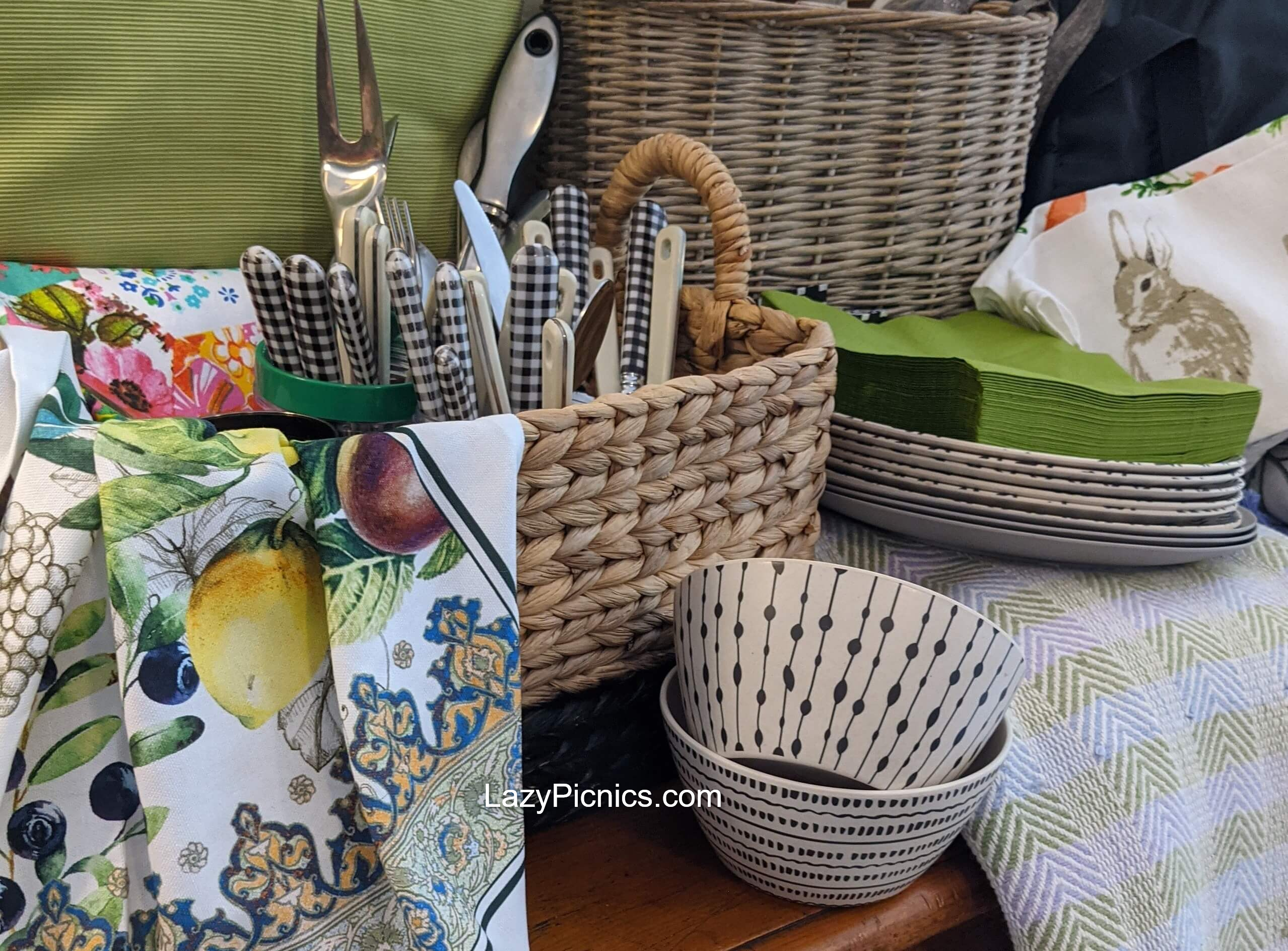 Table cloths, plates, cutlery, napkins... choose for your picnic.
We are very conscious of pollution and waste and landfill... and the problems they cause... and so have long given up on disposable plates, cups, straws and cutlery when assembling our picnic planning ideas.

It is so much nicer to eat and drink from reusable picnic tableware anyway.... and they are easy to take home in the empty baskets for a quick wash. 
There are some fantastic bamboo and melamine items... and I am looking for a good source for these at the moment and will share with you. There are so many great designs, I want to keep replacing our old ones!
Plates… Large, smaller and desert… when you plan a picnic, lightweight hardy picnic plates are useful.
Glasses and mugs… once again light weight if possible.
Cutlery... knives, forks, spoons, teaspoons... even better if bamboo.

Salad bowls
Light weight containers for food
Meat platter
Bread board
Salad servers
Knife for bread
Serviettes/napkins
Barbecue utensils
Bottle opener and wine corkscrew
Just plain necessary for your picnic planning ideas!
 The kids won't be happy if you forget the sauce.... and if you are a long way from a coffee shop, a thermos coffee will be soo good after all that food and the long walk!
Salad can be bland too if you forget that special dressing you have put together... picnic planning ideas need everything!
Pepper and salt
Sauce/ketchup

Butter 

Milk

Sugar

Coffee… tea

Hot water in thermos

Salad dressing
Food suggestions for picnic planning ideas
Gather the containers to fill with your picnic food, ready to transport to the picnic.
They can be put into bowls, or on platters, when you get there... or just leave if you wish, for a very casual picnic.
Mixed containers for this relaxed picnic lunch.



 Quick Links to Food Ideas....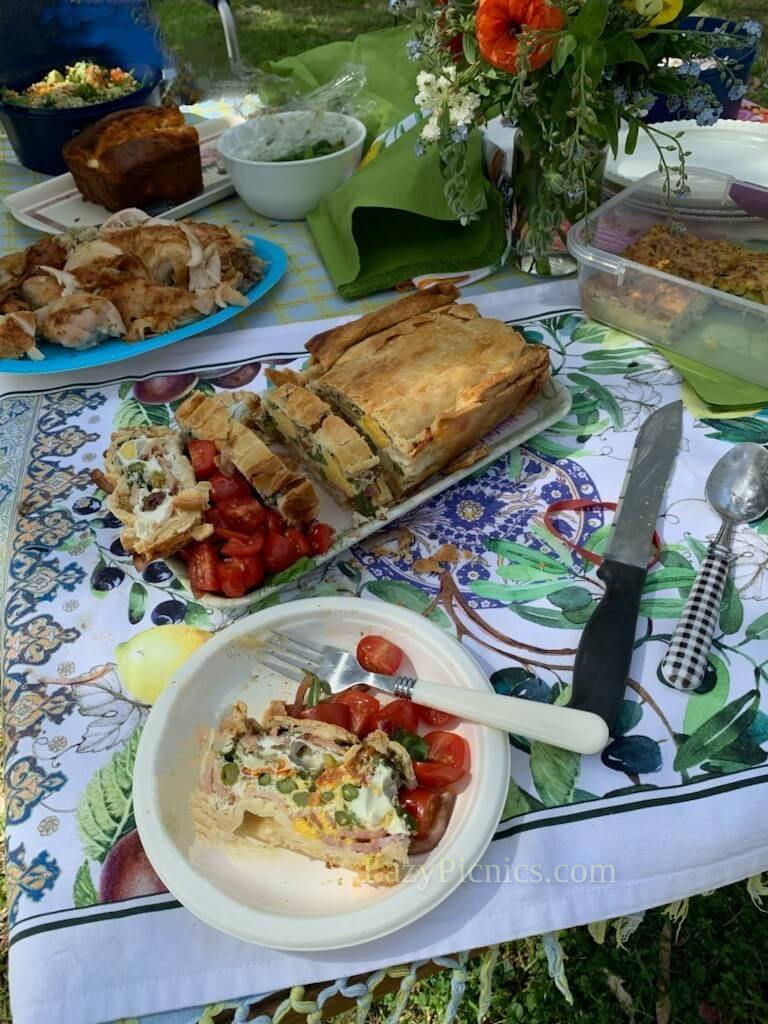 A table of delicious picnic food
 Easy appetizers start the picnic food planning ideas.
 Lunch ideas... main course… make a great pie... perhaps an egg and bacon, or chicken. Delicious recipes with cold chicken in avocado, or meat for the barbecue.
Salads… Yum potato, our families favorite Barossa Valley recipe...  green salad, pasta or tomato. I have made some delicious salads just using salad ingredients from the fridge.
Bread, Rolls, French sticks.
Cheese… An assortment of hard and soft, or exotic cheeses... and plain for children.
Dessert… Flans, slices, fruit cake and my Mothers wonderful sponge... coming

More Cake… Here comes the chocolate or banana cake or whatever you choose.
Biscuits… Both dried for the cheese and sweet… Do you prefer homemade or a packet from the shop?

Special treats for children... things our kids love.

Picnic sandwiches… Now you can go crazy here… from simple vegemite or peanut paste to great creations using yummy ingredients.
The non drip roll... fill with all the things you love and it won't spill everywhere... well almost, you might over fill!

Fruit picnic ideas… This can be made into fruit salad, chunky or mixed... left as is, or accompanied with a dipping sauce. For example, chocolate… yum!.
Assorted drinks, a must in your picnic planning ideas.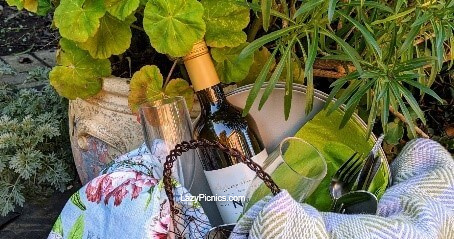 A picnic wine basket...
A special report on planning your wine for a picnic, from an award winning winemaker, coming soon... Right now, he's busy with vintage!

Water bottles of mineral or spring water… Do take plenty of water if it is a hot day and you go where water isn't available.
A thermos of hot water for hot drinks.
Wine picnic baskets… Wine, goes well with a picnic but remember if you have to drive home, drink in moderation.
Soft drinks…

Take your favorite and think of the children too.
Bowl...  with water, for your dog.
Tea and coffee… This can be a treat at the end of a picnic if you are not near a coffee shop.
Ice… Can be useful/essential on a hot day.
Fruit cocktails.
Apple Cider, or other fruit soft drinks.

Perhaps a Beer on a hot day if it's appropriate.
A picnic... How to get there?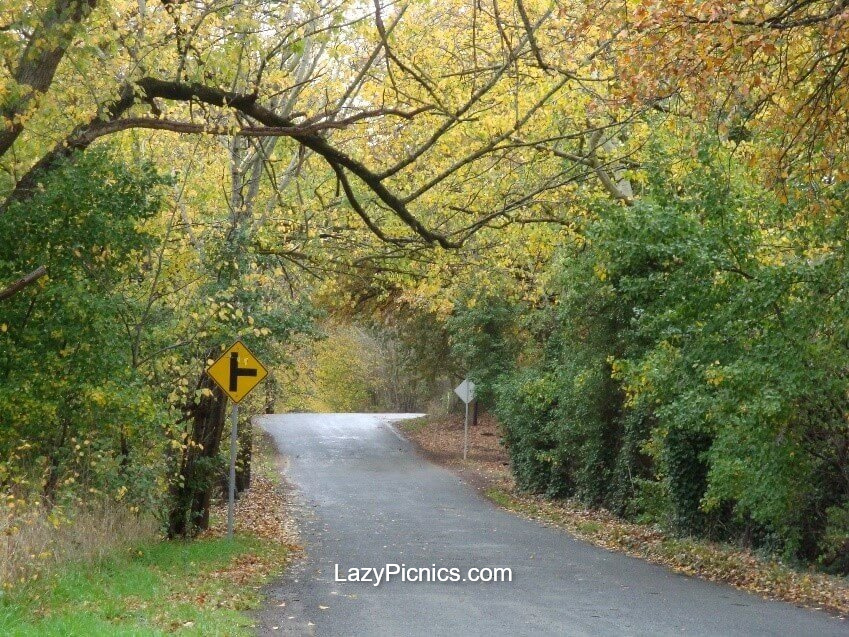 Where did they say?   Which direction ?


Map… Such a shame when you plan a picnic if you can't find the picnic spot… or find your friends you are planning to meet there!

GPS… sat. navigation on your phone.

Walking map.


 Miscellaneous items to include in your picnic planning ideas



Camera for those picnic pictures... the memories.




Toys, balls and picnic games

Frisbee

Butterfly net




Umbrella

Bikes

Scooters

Picnic shelter

Wipes, or cloth to clean little grubby hands




Insect repellent

We take vinegar to put on insect bites




Matches or lighter

Toilet paper

Tissues

Don't forget to check the fuel in the car

Dog lead
---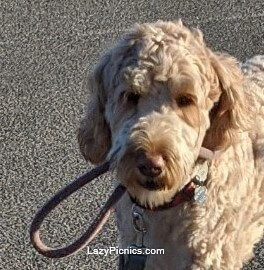 You have to love her!
You will have funny moments at a picnic... like we did...
this dog found us, carrying her lead!
She was a lovely girl, quite young,
full of personality and very positive that she wanted a walk.
There have been other very funny dog moments I will share too...
and perhaps you have some to share.
---
Personal items... Don't forget the hat!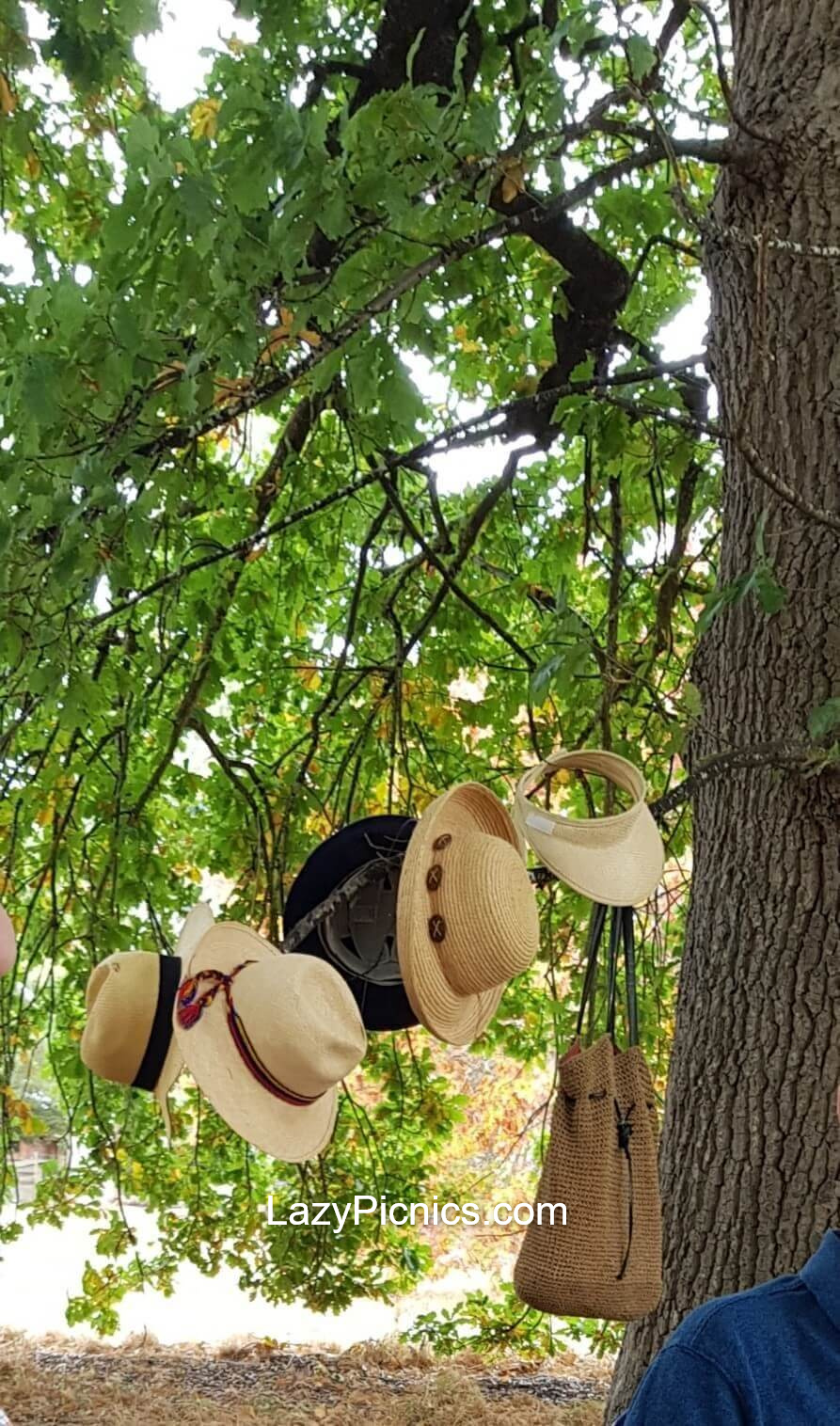 ---
Useful picnic planning ideas... extra important TOP TIPS
We all need to be careful with fires if we are in a fire prone area. Sometimes just taking prepared food is better and maybe even easier.

Caring for farming land or the park… just as you would if it was your own garden. Make sure plants are left to grow without being run over by your car or trampled by the kids… or adults!
Keep dogs on leads so they can't chase sheep or other animals… or fight with other dogs.
Check to see that you have all your belongings from the check list as you leave your picnic spot… very annoying to arrive home without your sunglasses and hat!

And don't forget when you plan a picnic… leave the picnic spot just as you found it… or better. Collect ALL your rubbish, paper, bottles and food scraps… and take it home to your own rubbish bin.
Keep the kids happy by playing the old favorite "I spy with my little eye"… or similar, when they are tired in the car. Most will prefer games on their iPad or phones as they travel of course.
Be safe traveling home after planning a picnic and enjoying your day… Keep that relaxed happy feeling!
---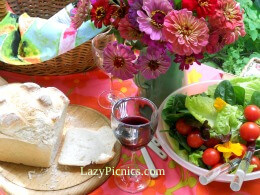 Join our free "Picnic Chatter" Get the latest trends and ideas and stories.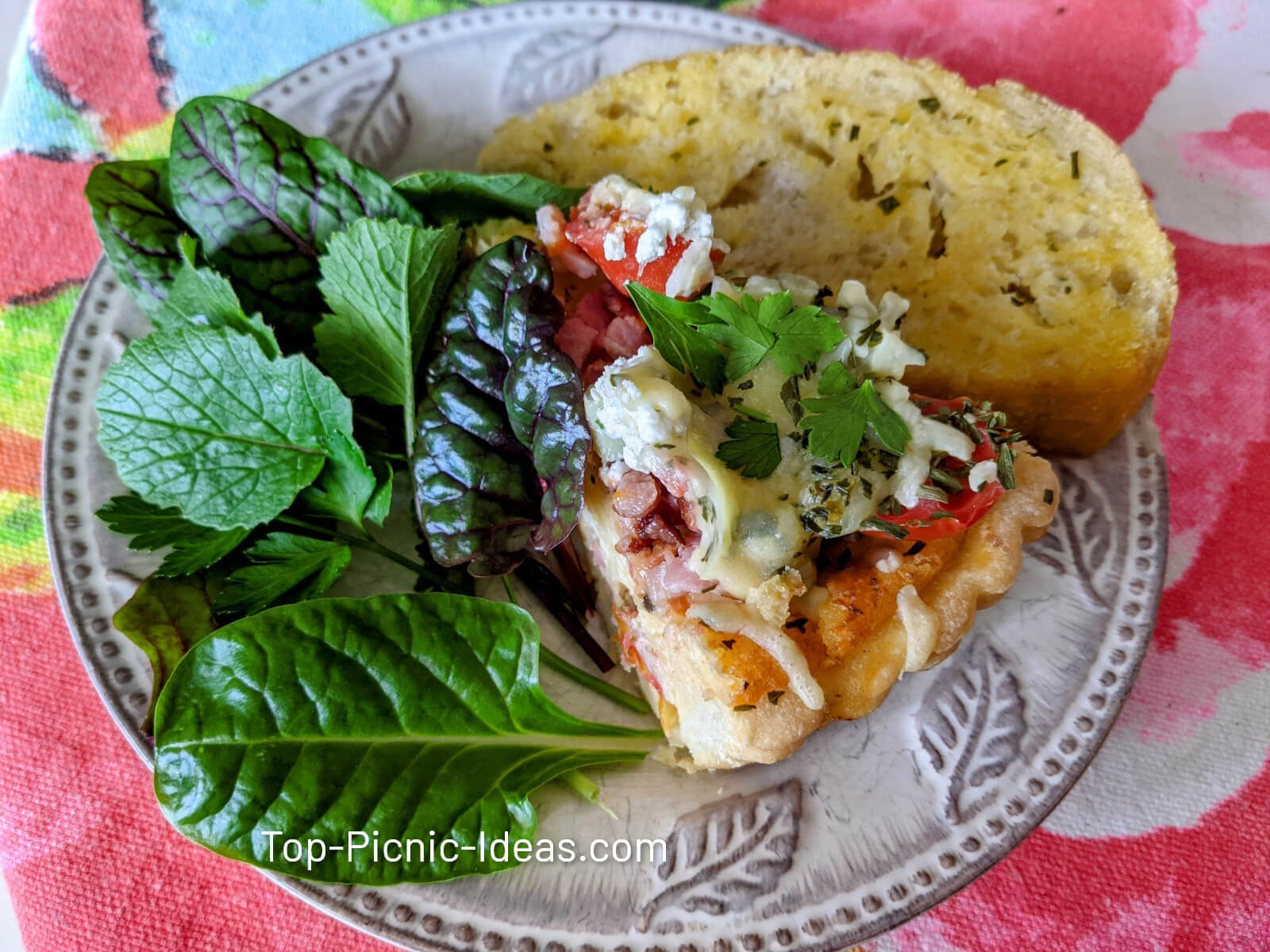 Picnic Food Ideas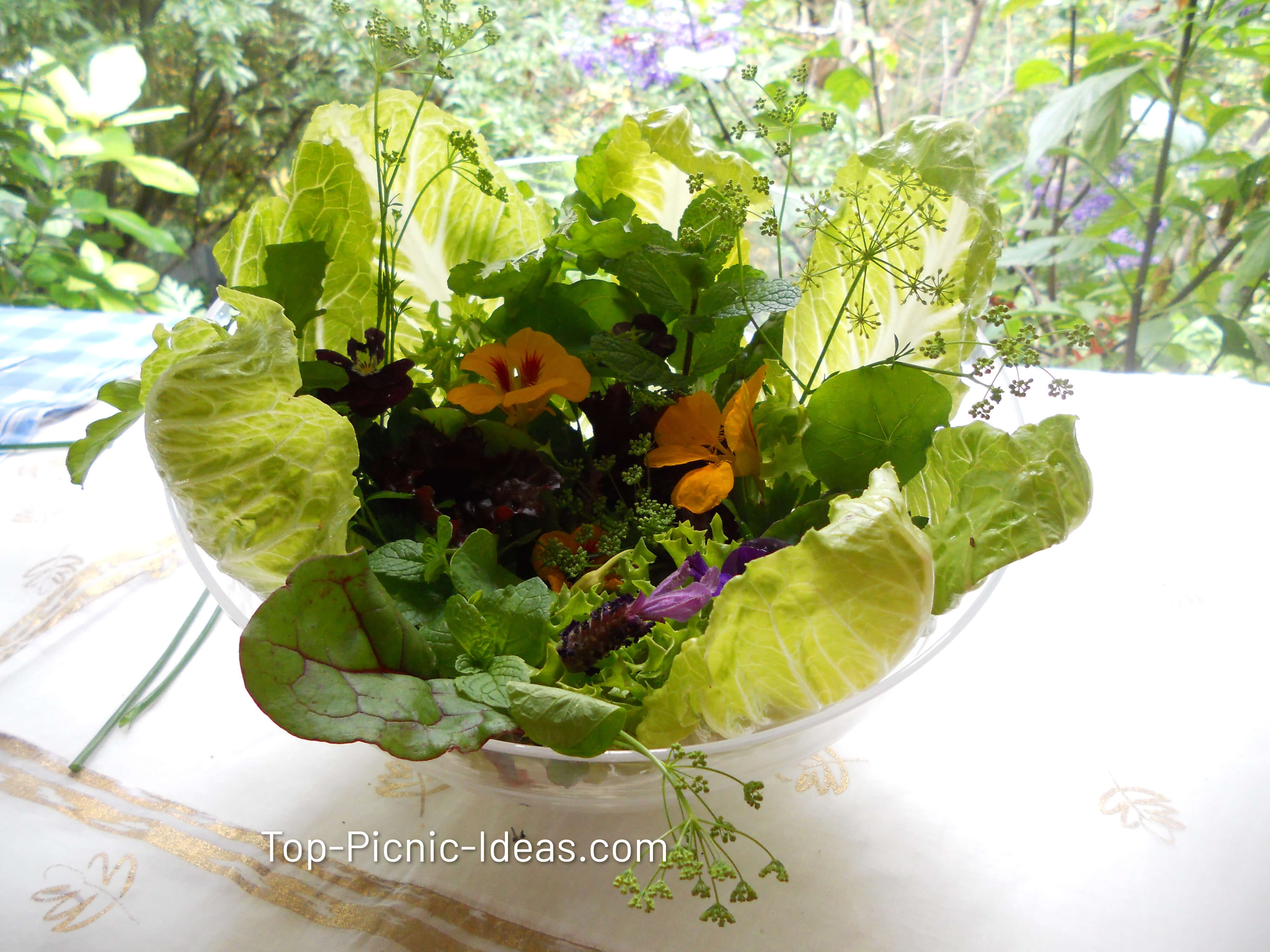 Picnic Salads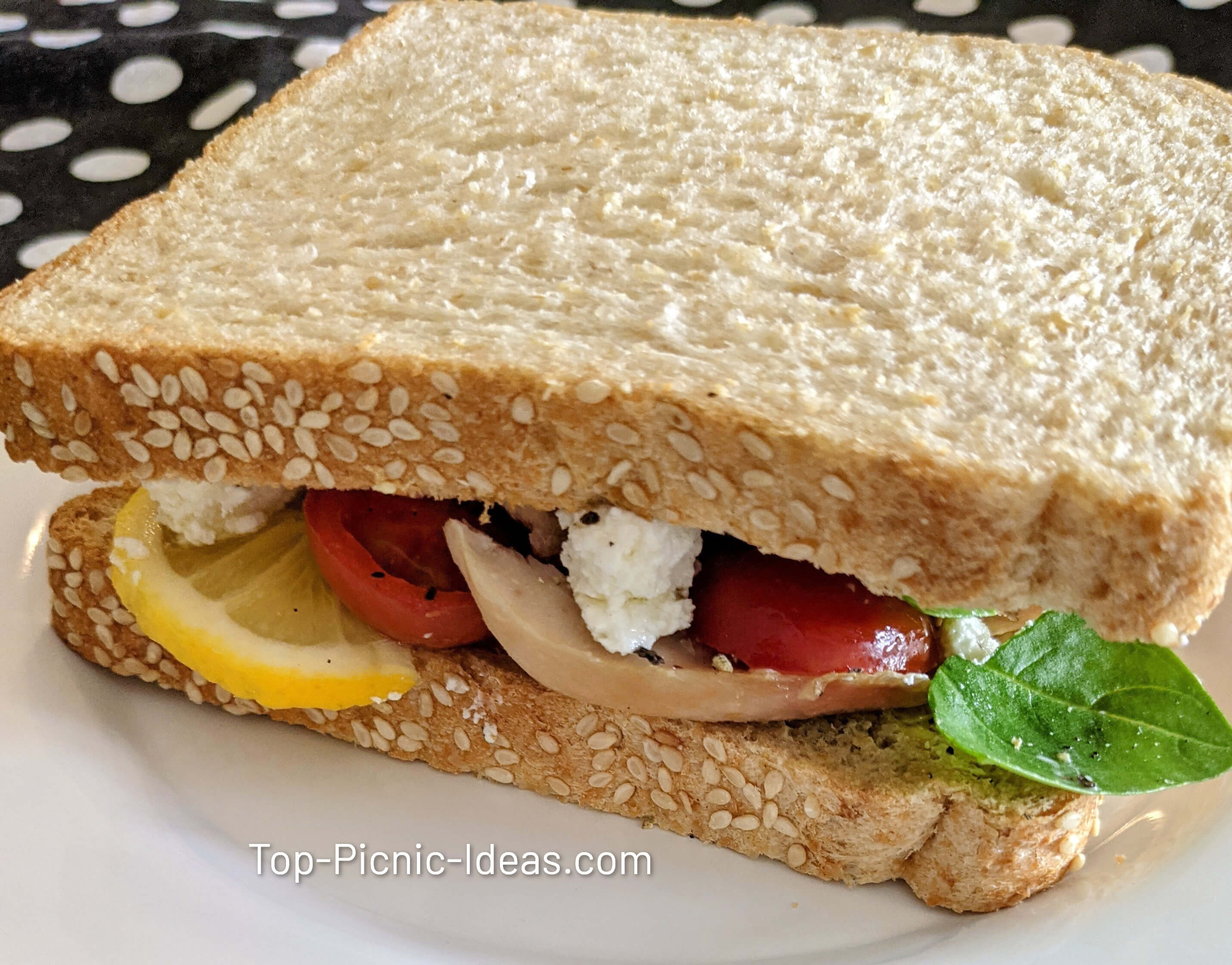 Picnic Sandwiches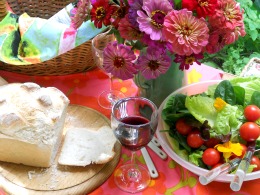 Picnic Lunch Ideas
---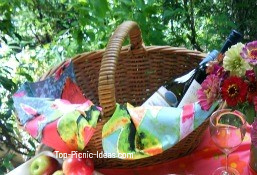 Leap Home... fill the baskets!
Please join us on Pinterest...  and Facebook