My story with easy picnic ideas!
Well, this is my story with easy picnic ideas, or where I have used them and how these ideas can help you too!. You can see why I love picnics and where the love and fun came from... that story!
It all started from an early memory... as a small child, and a picnic under an old gum tree... with my parents, baby sister and grandmother, on a sheep station, in the outback of Australia...
Hello I'm Susan...
My story with easy picnic ideas and writing a little about them, means you will see why I have stacks of ideas to share with you!
I've always loved picnics, especially our bush picnics...
this will show you just how many picnics I have had!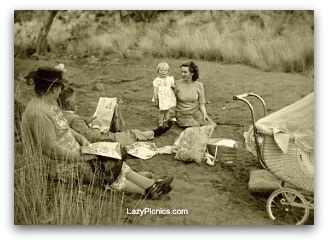 I have a photo, which I love, of this little family group




sitting under an old gum tree




with the picnic rug… wild flowers all around.


 

Something extra for you...
Enjoy the latest picnic recipes and valuable hints...
Join our free VIP's "Picnic Chatter"  Let's chat picnics!
Find inspiring ideas, picnic yarns and new picnic recipes.
---
This part of my story starts with my Father's picnic idea, his favorite picnic food, was a chop picnic... with a slice of bread, a chop and a bottle of sauce (ketchup)... none of that fancy stuff like a salad! There was usually a small fire which my father prepared carefully… so we didn't start a bush fire. Then meat cooked on a special wire rack on the coals… the flavor… yum!
This meant we could boil the billy (a small metal bucket for water) on the coals, to make billy tea. Toss a few gum leaves on the fire... there is nothing like the flavor. Ooh think I can almost smell the bush smoke!

There's nothing like billy tea!

My story with easy picnic ideas, includes cakes that my Mother, a very good cook, always made for our family picnics.
There was the fruit cake, or the very best sponge, to have with the billy tea.
You, can make her beautifully moist cakes too. 
A favorite.... my Mothers sponge!
My story with easy picnic ideas has many picnics enjoyed this way, but picnic ideas have become more sophisticated now… from spuds (potatoes) in the coals, appetizers, salads and more cakes and slices and coffee and wine too.
Because of the bush fire threat, we now use a gas barbecue, as mentioned in the picnic check list, to cook picnic food...
Our favorite way really, is to take food prepared at home, so simple then... no need to cook at the picnic.
---

When you "buy me a coffee" it is very much appreciated.
You're supporting the development of this site…
while I hunt for new delicious recipes … and more cake for you!
---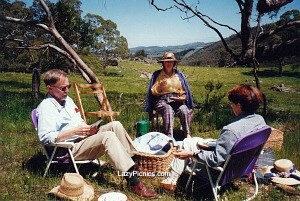 An old photo... Enjoying a lazy picnic with "old" friends.
Friends from neighboring sheep stations and then boarding school friends, have enjoyed being part of
my story with easy picnic ideas... and now our children and grandchildren really love a good picnic too.
And to have the perfect day out... we always seemed to have a mob of pesky flies and ants hunting for tasty morsels in the picnic food!
---
Other memorable picnics... my story with easy picnic ideas in other parts of the world.
Some quite simple and some with gourmet picnic recipes for those more glam. picnics.
To add to my story with easy picnic ideas... amongst our favorites in Europe, were those while holidaying in France.
This has given us wonderful chances to experience a French picnic.
Baguettes for our French picnic
This bit of my story was exciting, to visit a French market to choose absolutely yummy food to go with the baguettes and local French wine… Then, to find a quiet lane, preferably with a little stream and tuck into the food and sip the French wine.
Our American picnics were in parks under magnificent, enormous trees, in Fall.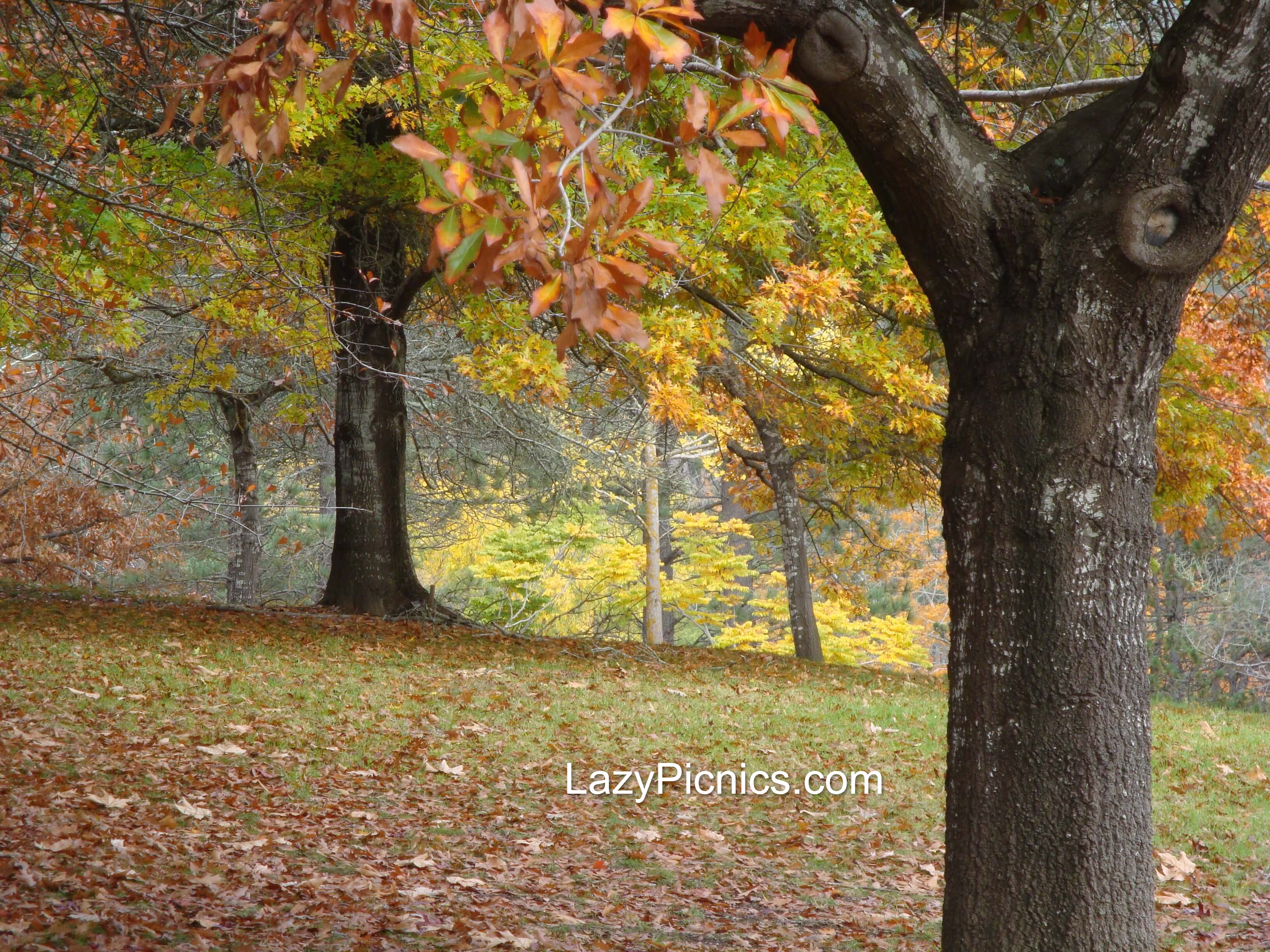 My story with easy picnic ideas continued along the Californian coast and wine areas… and again in New England, by lovely views of fishing villages and gorgeous forests, where time was spent with friends. Even a picnic on a park bench in Central Park New York... how lucky we have been and oh how different the picnics have been!
Many memorable picnics in the UK have been with lovely crazy friends... and other times with small children in a motor home. There is something magical about a narrow winding lane with thatched roof cottages, being a little lost... and then coming across a wonderful secluded picnic spot.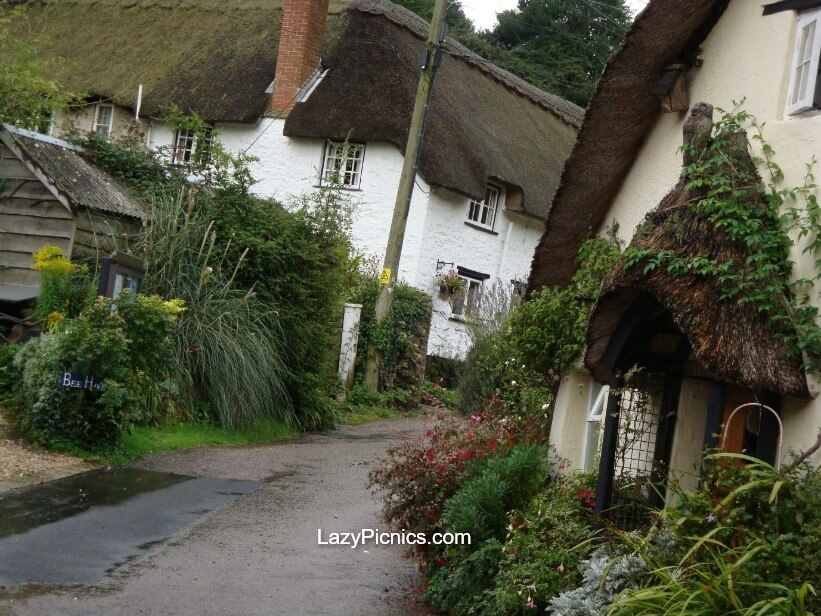 Winding between the thatched cottages... then finding a lovely picnic spot

.

My story with easy picnic ideas was sometimes traveling alone, where I have loved eating my picnic food by the hedgerows... simple picnic ideas... watching the countryside in the evenings. Beautiful fresh smells and sounds from distant activity. Animals settling for the night, a tractor being put away… and the sniff from a dog out wandering and checking what delectable I was eating. Loved this bit of my story!
---
Now in our area...
In South Australia, especially around the Adelaide Hills, there are so many great areas to use our picnic ideas... my story with easy picnic ideas has been with family and friends... and here we are with picnic baskets full of delicious picnic food, heading down to one of our local lakes.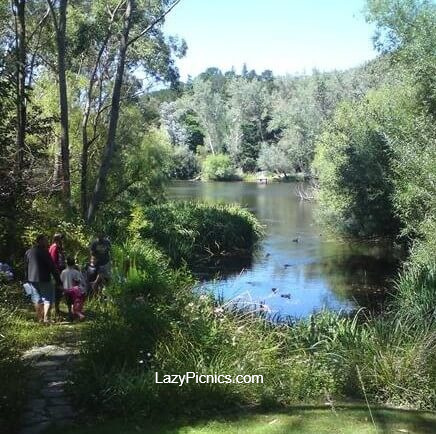 Picnics by a beautiful lake.

There have been impromptu picnics… simple and fun picnic ideas with lots of happy moments.
Those combined with steam train trips... and concerts in the park... others well planned, with gourmet picnic recipes for horse race meetings... great picnic ideas needed for these!

And then the gatherings from house boats and walks along bush tracks after a good picnic… so much fun!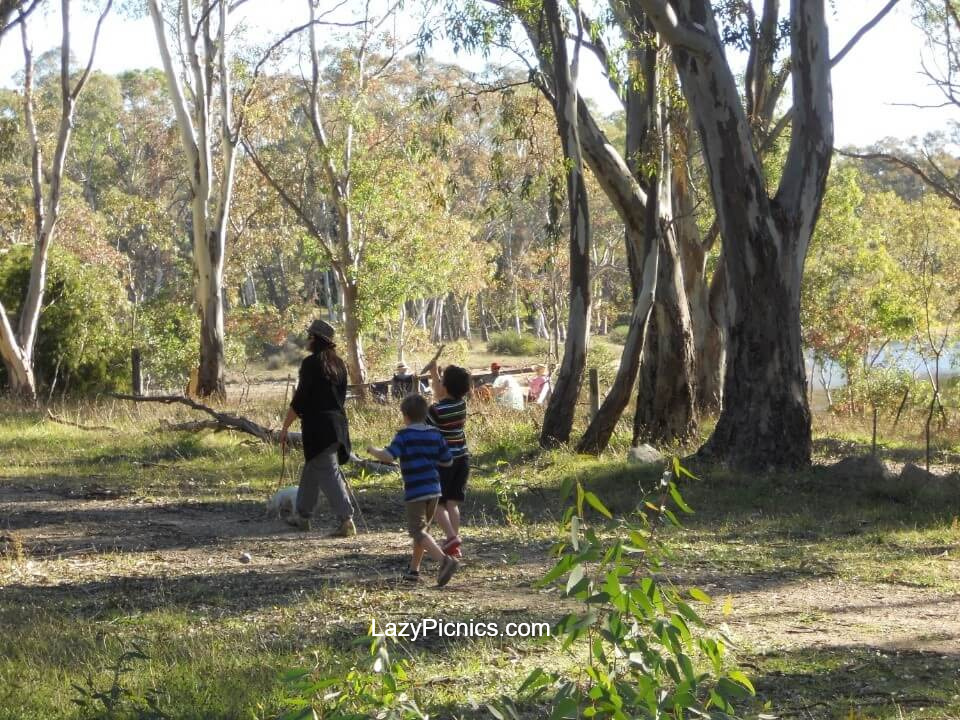 Find an old bush track... explore!
As you can see, my story with easy picnic ideas has been a multitude of picnics of every variety...
and with so many different friends.            
A call from friends... a flurry of activity in the kitchen... and we are off!                                                 
Any excuse to leave the chores at home and to get out in the great outdoors to relax, eat too much and head for a walk...
... Let's go !
---
---
But wait!... Something extra for you...


Amazingly to me, I am the owner and publisher of this web site!
As you have possibly noticed, I've always loved picnics... pretty obvious from my story with easy picnic ideas!
... But I knew almost, absolutely nothing about the process of building a proper website.
I did have a few tries at building with other programs (nothing like SBI!), but wasted my money and I gave up on them. I chose the wrong ideas to build a business about... things I didn't really love spending time exploring and thinking about, but...
SBI! has helped me sort those ideas out... I even learned not to just have a fancy name, instead, I followed the steps to research keywords and ideas and to check if this could be a viable business, not just a hobby... and when the time was right, when everything came together, then I registered the name... and moved on with the next steps... as the guide said.

I even paid someone to set up a website for me years ago, for the retail business I had then. I spent huge dollars on this and every time I wanted to change, or add something... I had to wait for them... plus more dollars! I do all that myself now and it's all in the small price I pay annually... nothing extra!

I really love that I control this site… and it is all done by me using the action guide... and it's fun.
If you think this might help you, just check  here.... It is amazing how much comes with SBI!
It is free to look!


I'm not perfect, but I'm learning lots... and I can do this at my own pace which is something else that I really appreciate.
Things happen... moving house, and life challenges... many other things along the way.
There have been times when "LazyPicnics" has just been left for a while... that time moving our house and my Mothers at the same time, wasn't much fun... and the "Boss" didn't grumble... well, only me wanting to get back to my picnic business!
I must admit I was very surprised that there were still people visiting my site, even when I wasn't submitting anything new. That had to be because of the things I had followed in the guide, this is such a helpful and generous program. I love it!

There would be no extra charge to you, but if you did purchase through this link, I would receive a small commission.
I love the way SBI! has helped me and you might like to see some of the amazing sites people are building… and they are not paying me to say that!
In these unsettling times we are living through, should you check this?... it just might be a help for you...


Something I really love about SBI! is that it is everyday people, like me, who have the chance to work with a project they love, with... or without prior knowledge of building a web site and a business.
I wonder if you might find looking at their stories just so inspiring too?
So, do check this, you just might find something that excites you too, or perhaps it will spark an idea for you!
Click here to see SBI! Case Studies.
In these uncertain times you will find this process helping on many levels,
        especially...

In retirement, lock-downs, unemployment and so on, this keeps you occupied and " the little grey cells" activated and excited. Voice of experience here!


Also it can give you the chance to expand your hobby, or something else which excites you. Is there something you feel you are knowledgeable about? Could you turn it into a business?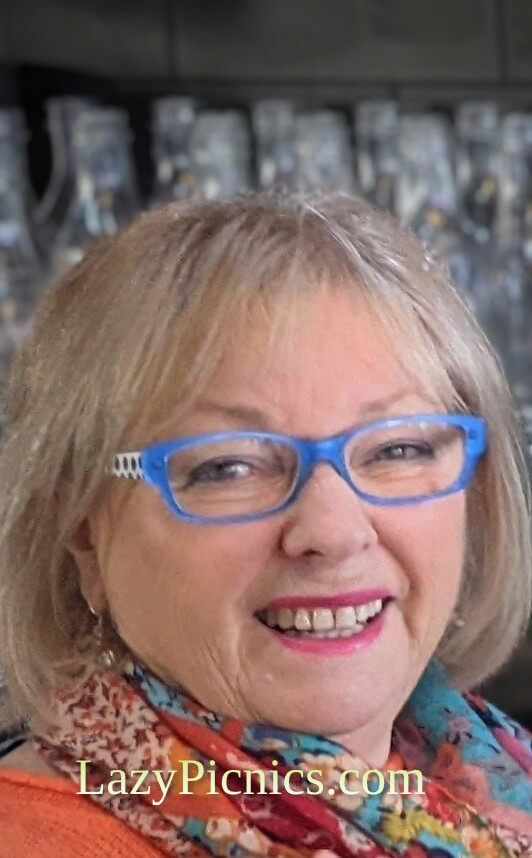 This site has given me a chance to remember all those fun days and picnic ideas with friends and my family...
 and besides if any of them call by for a coffee, I can drop everything, without any guilt and join them.
This is my business working from home... for me to do, when and how I wish to!!
And that's me Susan Seppelt... and that's my story... so far!
"Perfick" as Pop would have said in "The Darling Buds of May" …
and they had wonderful picnic food and picnic ideas didn't they?
Enjoy something extra just for you.
Take a few minutes to see what's happening in the world of picnics.
Join our free "Picnic Chatter"...
Let's chat picnics!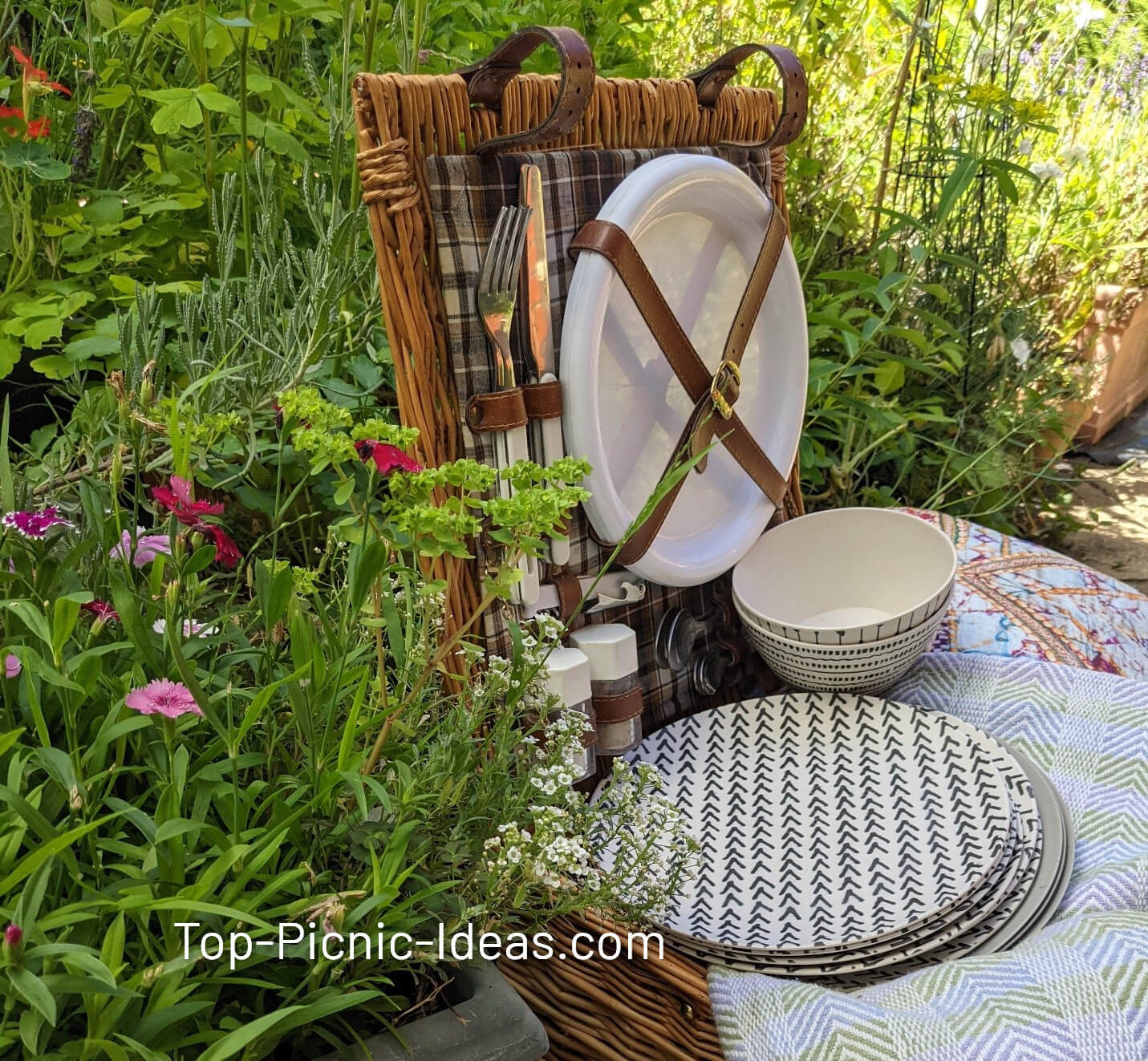 Plan Your Picnic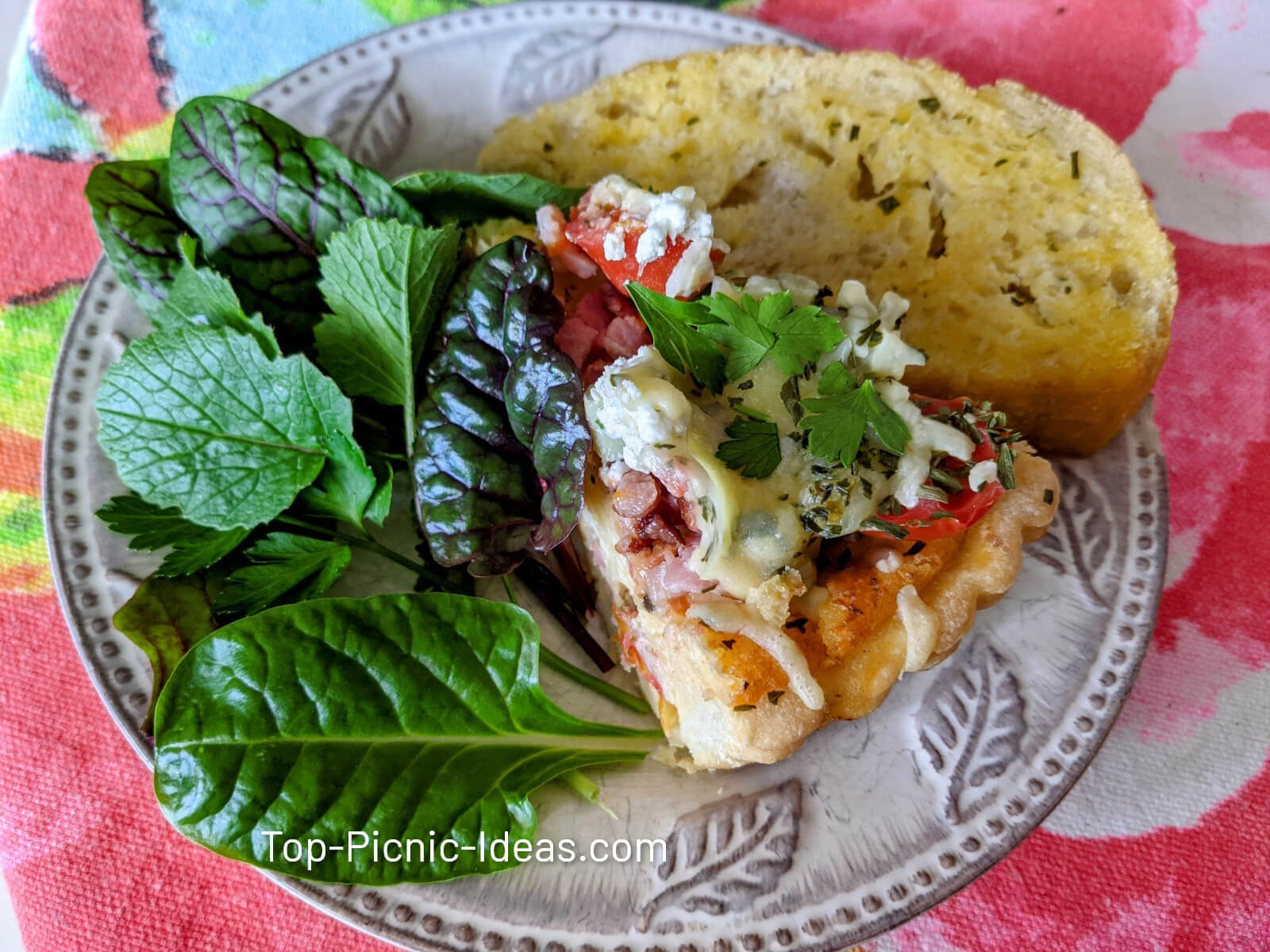 Picnic Food Ideas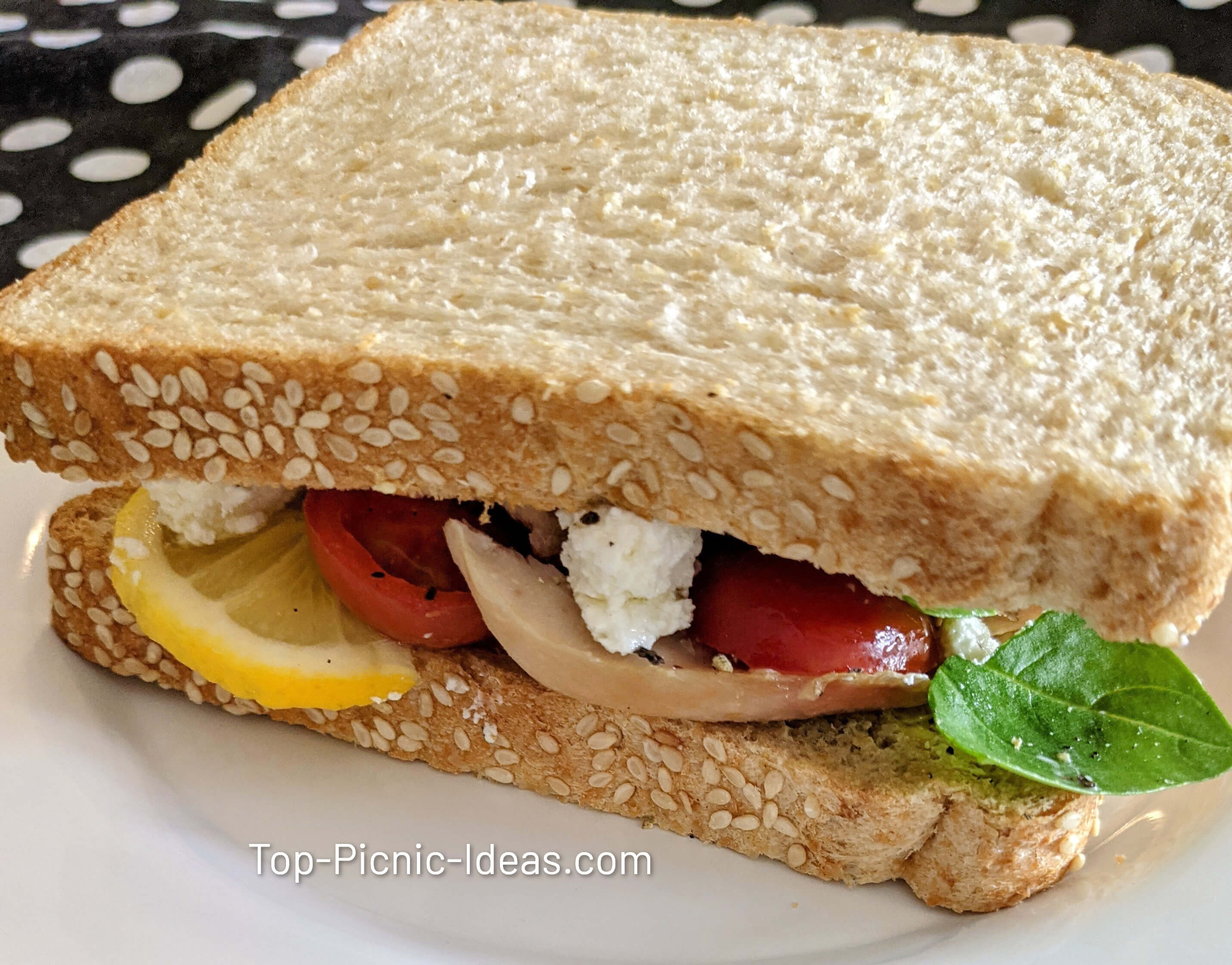 Picnic Sandwiches
---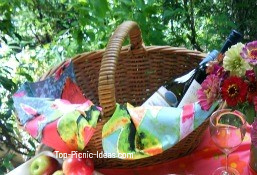 Leap Home... fill the baskets!
Please join us on Pinterest...  and Facebook