Let's Start with These Easy appetizers...
Easy appetizers... the best way to set the ball rolling for a fun picnic!
They go so well with libations from the wine picnic basket before bringing out the lunch.
Appetizers can still be really tasty, even if you find you are pushed for time. Just head for the pantry and fridge… or the supermarket and gourmet deli. Picnics are pretty casual meals and starting with an easy nibble means more time to lay out the main fare.
If you would rather make your own delicious and tasty appetizers please look at these suggestions for easy appetizer recipes.

Just look at this...
Really simple appetizers with minimal preparation and no cooking.
They still look and taste great... and all you have to do is pop them on the platter.

Open and Fill the Bowls for no stress easy appetizers...

Chips or pretzels and crackers… take your favorite flavors. 
Nuts… peanuts, cashews, mixed nuts, almonds, walnuts, pecans... be mindful of people with allergies and small children choking on nuts.
Mix the nuts with sultanas and dried blueberries, cranberries and apricots.
Sunflower seeds, pine nuts... can be roasted for a minute or two with garlic or chilies and spices, for added flavor (well, just a little cooking!)
Artisan olives… so many different flavors now... great easy appetizers.

Matured or soft centered cheese to go with all the above.
Fresh pear and cheese.... simple and really delightful with a libation. Try goats cheese, or blue vein.

From the gourmet deli… easy appetizers, so easy.
Pots of pate.

Rocket, spinach or basil pesto.

Hummus.

Really tasty cheeses... add an apple or pear, yum!

Prepared dips.

And don't forget the dried biscuits, pita bread or similar, to go with these

easy

appetizers.




 But if you can...
Click here to find  easy appetizer recipes.
With a little more effort, but still easy to make... you will find these bowls and many more.
Really easy appetizers to pop on your platter.




Let's Put Together a Few Impressive Tasty Platters…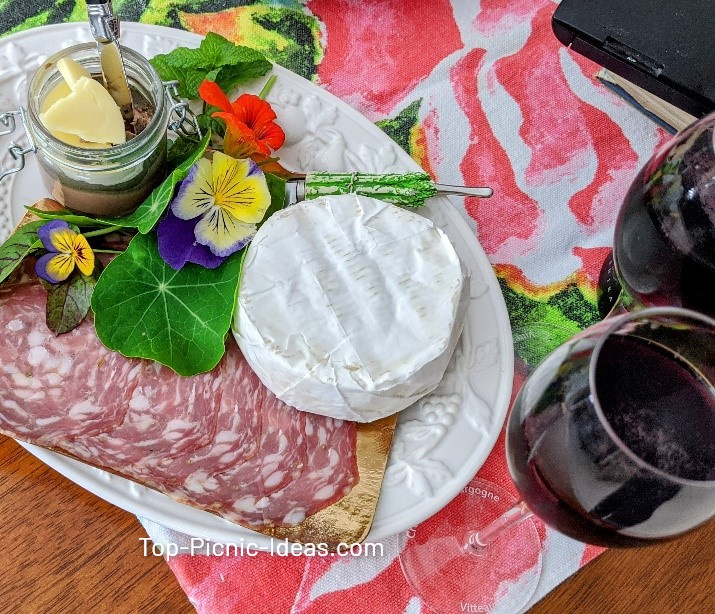 This Platter... with lots of Barossa touches... and a glass of red... Oh so good!


Try these Platters of easy appetizers...

A Barossa Valley platter full of easy appetizers (our favorite wine region in South Australia) A selection of appetizers with Dill cucumbers, pickled onions, Artisan olives, pate, metwurst, or salami, tasty cheeses, dried biscuits and interesting small breads.
Vegetables with pesto... with sun dried and semi dried tomatoes, capsicum, little carrots, cucumber, radishes, young fresh asparagus...  cut into long "fingers" and accompanied with a bowl of basil pesto for dipping.

How about a seafood platter with pickled… mussels, oysters, prawns, calamari, scallops… and your local seafood delicacy too. You will need small biscuits to go with these... or croutons.

Pancetta or small slices of ham with figs, dates and cheese and slices of fresh fruit. Make your own combinations on thin rounds of a French stick or dried biscuits.
Wrap pancetta, or thinly sliced ham around fruit... figs, dates, prunes... hold with a toothpick…simple but yummy easy appetizers. They look good too!
Fresh pear... great with cheese


Now we have touched on the really, really simple ideas... just try easy appetizers recipes
which, with just a little effort, will set off the picnic food and mix well in the platters from this page.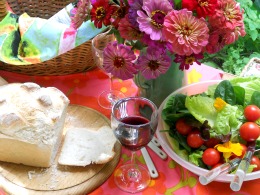 Picnic Lunch Ideas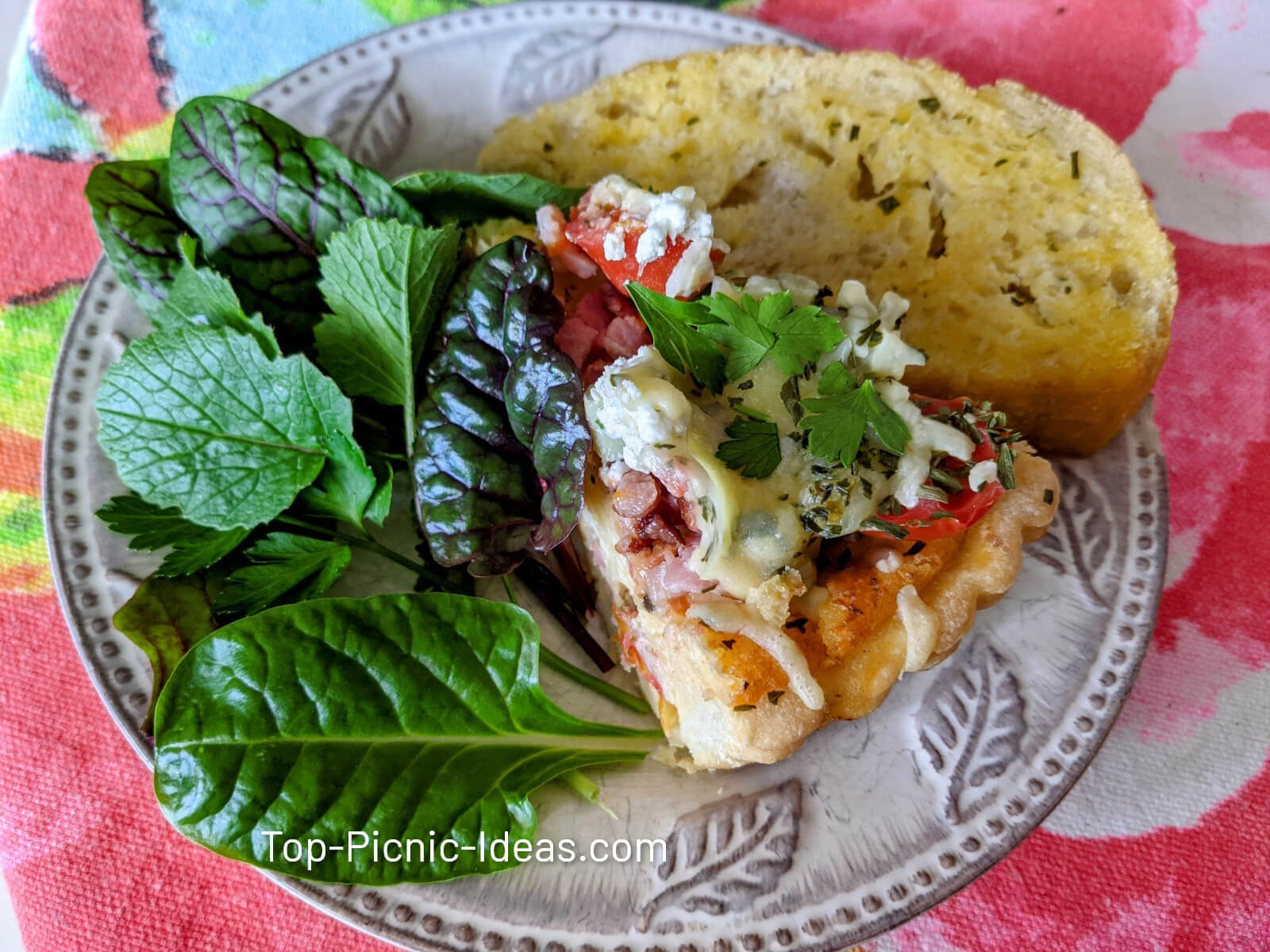 Picnic Food Ideas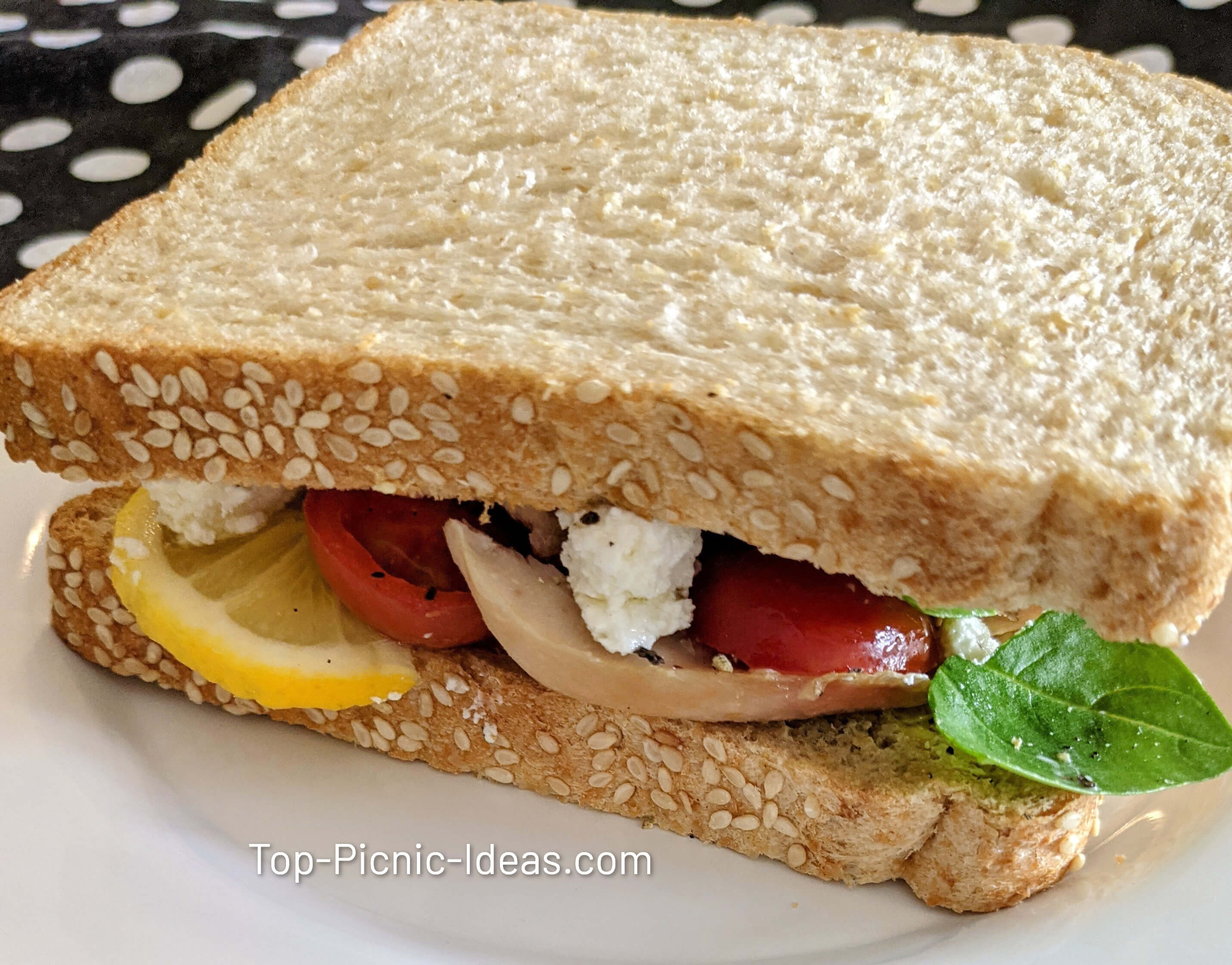 Sandwich Recipes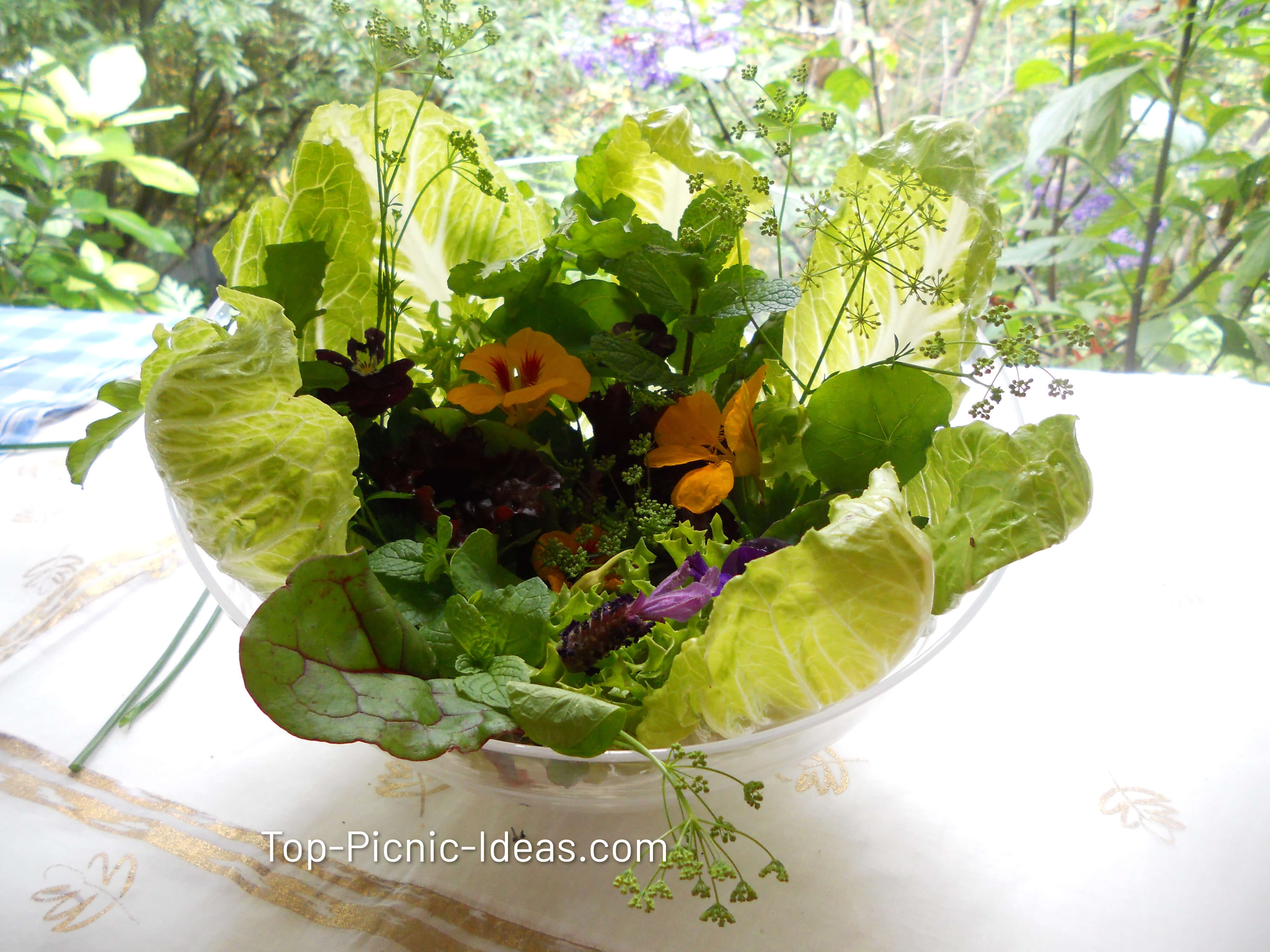 Salad Recipes
Easy Appetizer Recipes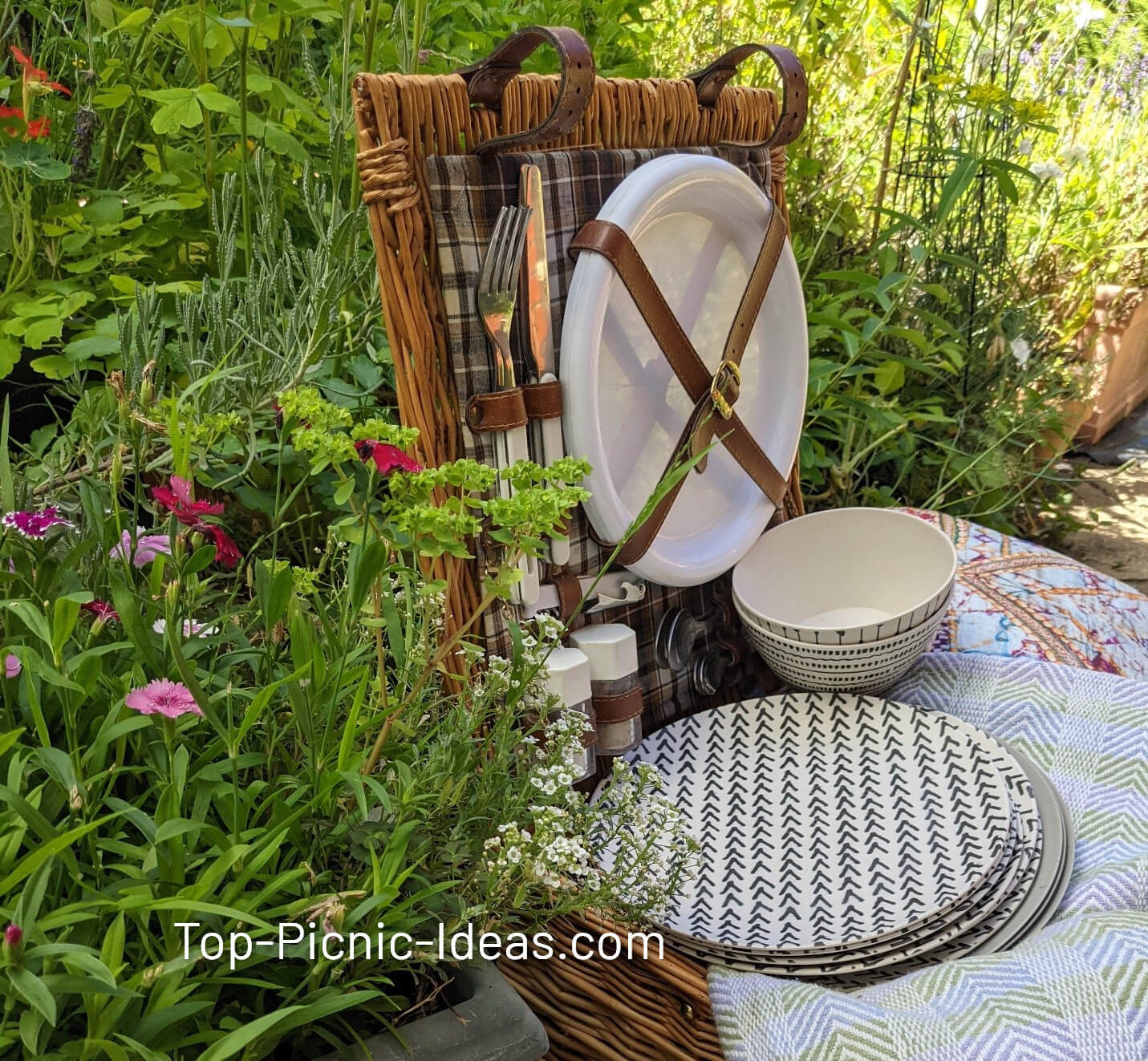 Picnic Planning Ideas
---